MAY 8, 2022 UPDATE: All Travel teams have been formed. If you are new to the area and interested in a late tryout:
For Youth teams, contact Rob Keegan: RKeegan@myha.org
For Girls' teams, contact Mike Bazzone: MBazzone@myha.org
APRIL 27 UPDATE: Youth Travel: Teams have been formed, updates on Travel/ Tryouts Page. Registration information for some teams was sent and registration information for all other teams to be sent Thursday morning. Spring practice schedules can be found here.
Girls' Travel: Teams have been formed, updates posted on Travel Tryouts page and registration information has been sent. Spring practices are found here.
10U Select, 12U Travel Lite and 14U Travel Lite: Tryouts for 12U and 14U Travel Lite and 10U Select tryouts will take place April 29-May 1. If your player attended the Travel tryouts and was not selected and you would like to try out for the above Select/Lite teams, email Registar@myha.org and follow the schedule.
If your player did not attend travel tryouts, you must register for 10U Select or the 12U or 14U Lite teams.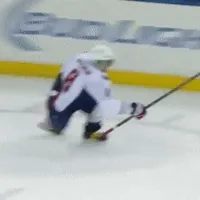 Girls Teams Tryout Schedules/Revised for April 25
Youth Teams Tryout Schedules/Check Travel Updates also
The registration booklet with information on teams to be formed, practices, games, and fees and registration link can be found on Travel Tryouts page.
If you are moving to the area, and cannot make those dates, please contact Rob Keegan, Director of Hockey Operations.