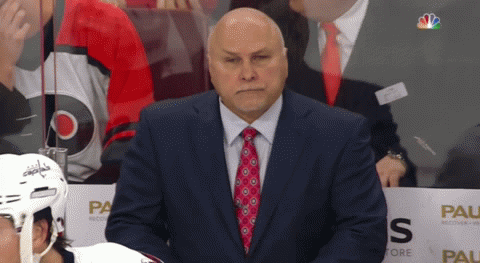 Each season, MYHA selects a coach of the year from each of its core programs—House, Girls Travel, and Boys/Coed Travel—for the Cleveland Howard Coach of the Year Award.

I am pleased to announce that for the 2021-22 season the following coaches were selected for this prestigious award:
House: Steve Maki, Atoms 6U

Girls Travel: Mike Bazzone, Girls 14U

Boys/Coed Travel: Chris Newton, 10U B Blue

MYHA selects coaches for this award based on quantitative and qualitative aspects of nominations that you, the members, submit at the end of the season. We are fortunate to have so many deserving coaches who dedicate countless hours to the development of our children as hockey players. In fact, MYHA boasts over 100 volunteer coaches in our House and Travel programs combined. We are also fortunate to have many teams that achieved success on the scoreboard, competing at the highest levels in their divisions. However, this award is ultimately about recognizing the coaches that, based on your input, exemplify MYHA's philosophy and its commitment to positive coaching and fostering a lifetime love of hockey. While the award often correlates with team performance, team performance is not a criterion considered by the Coach of the Year Committee. For example, this year, Chris Newton won the Boys/Coed Travel award for his exemplification of the vision of our program—the commitment to positive coaching and player development-teaching players to respect the game, the opponent, officials, and most importantly each other. Here is a portion of one of Chris' nominations: "Players played for the "team" vs themselves. Playing unselfish hockey, passing the puck, covering for a missed pinch..." Steve dedicated his time on and off the ice with the Atoms Program and built a foundation of love for the sport: "In a very positive way, he was able to inspire kids and make them care about not necessarily winning but more so about the process of self-improvement." While Mike's focus was not only on improving his player's skills but also having fun: "Coach Mike is my favorite coach I have ever had in my entire life. He made going to hockey fun, while also making it hard. He is the reason I was on Montgomery this year and he is the reason I'm staying at Montgomery."

Please congratulate Steve, Mike, and Chris on their accomplishments and thank them for their contributions to MYHA. Because of their work and that of all our volunteer coaches, our program continues to be one of great value to our member families. This year's winners' names will be added to the Cleveland Howard Coach of the Year Award plaque that can be found in the Rockville Ice Arena's lobby outside of Rink 1.